Removals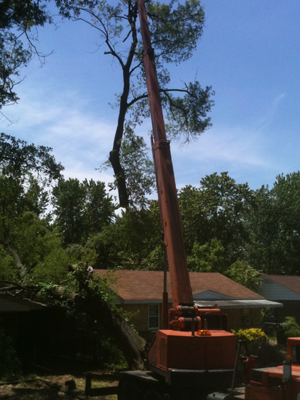 When the time comes to remove any tree on your property, you can count on Michael's Tree & Loader Service, LLC to get the job done right. The responsibility of protecting your property is something we take very seriously. Our crews are highly trained professionals who are experienced in difficult and hazardous removals — and do not take chances at your expense. We are fully equipped to remove all plants, ranging from landscape bushes to the largest trees, over swimming pools, garages and/or utility lines.
For safety's sake, tree removals are best left to the professionals. Michael's Tree & Loader Service will safely protect your property. If you decide to attempt to remove a tree yourself, please observe a few safety guidlines
For more information on Pruning, visit the USDA Forest Service's website.